We are committed to providing close, personal attention to our clients. We take pride in giving you the assurance that the personal assistance you receive comes from years of advanced training, technical expertise and financial acumen. Our continual investment of time and resources in professional continuing education, state-of-the-art computer technology, and extensive business relationships is indicative of our commitment to excellence.
SENIOR MANAGEMENT
The senior management of Bloom Hochberg meets regularly with clients, support staff, and each other for maximum exchange of ideas. In addition to serving as auditors, tax planners, problem-solvers, and consultants to our clients, our partners function as leaders in the accounting profession and in their communities. All senior management and most of our professional staff are members of the American Institute of Certified Public Accountants and the New York State Society of Certified Public Accountants. In addition, Bloom Hochberg is an advocate of those organizations' continuing professional education program, and we have passed all our peer reviews conducted under the auspices of the NYSSCPA's.
PARTNERS
Main: (212) 244-2112, Ext. 228
Fax: (212) 629-5058
IRWIN HOCHBERG, CPA
A co-founder of the firm in 1955 (along with the late Joseph J. Bloom), Irwin is Senior Partner of Bloom Hochberg. He has been involved in litigation support, providing due diligence services in connection with acquisitions and financings, and philanthropy. His areas of special expertise have included real estate, business financing programs, and management advisory services.
MYRON BLOOM, CPA
Myron has been with the firm since 1968, and is currently the firm's Managing Partner. He specializes in the accounting problems of entrepreneurs, especially those in the construction and manufacturing industries. He was an honors graduate of the Wharton School of the University of Pennsylvania, and received an award for achieving the highest score on the New York State CPA examination. Myron has written a book, Way Beyond Debits and Credits, which offers practical business and tax advice to the successful entrepreneur.
HOWARD W. TABER, CPA
Howard has overall responsibility for the firm's tax services. He also provides accounting services to clients in various industries. Howard has written articles in tax journals and lectured on taxation. His probing mind and decades of experience enable him to advise clients how to pay the lowest amount of taxes legally permissible.
ROBERT T. CASSA, CPA
Bob manages the firm's tax compliance practice. He has extensive experience in tax planning and compliance for closely held companies and high net worth individuals. His clients include publishers, real estate developers, executives and investment advisors.
MICHAEL P. GENTILE, CPA
Mike assists many of the firm's largest clients with their accounting and tax needs. Mike's clients span numerous industries, and he has extensive knowledge of the manufacturing, wholesale distribution, food, financial services, construction, and energy industries, as well as real estate. Mike is also responsible for the firm's quality control standards, and compliance with peer review programs.
CHI MING TANG, CPA
Chi has responsibility for the firm's state-of-the-art computer system. In addition, he assists clients in a number of industries with their accounting and tax needs.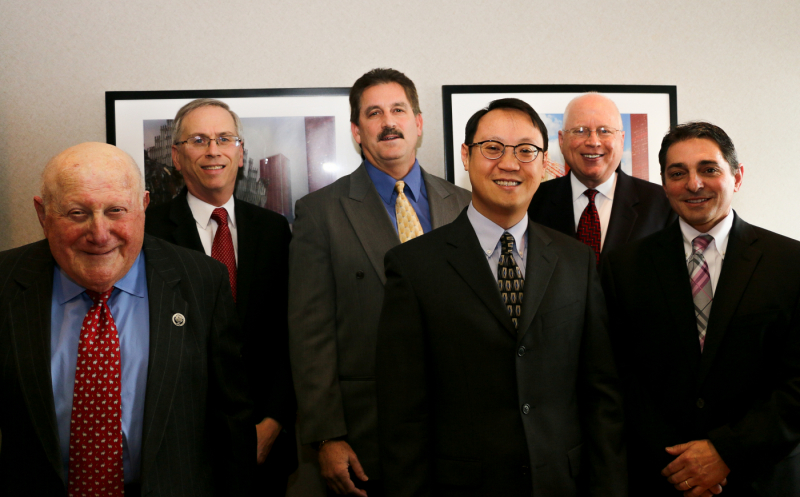 Irwin, Howard, Robert, Chi, Myron, Michael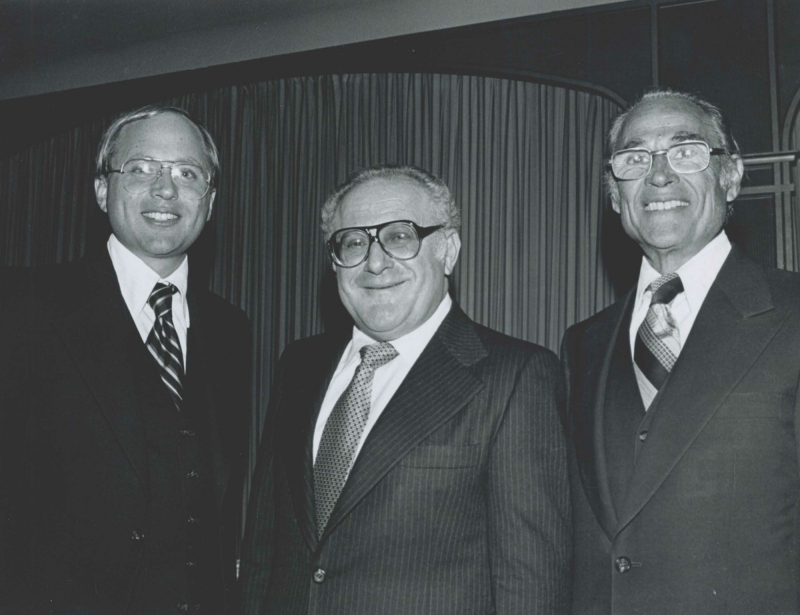 Managing Partners Since the Firm's Inception
Myron, Irwin, Joseph
_____________________________________
Each account is personally supervised by one of our partners, who is assisted by highly motivated professional and administrative personnel. Regular communication with clients, proactive business and tax planning, and prompt response to clients' inquiries, are Bloom Hochberg's standard operating procedures.